Home Tuition Delhi Welcomes you to Sharma Tutor Bureau (Since 1986)
!! A Good Name is Better than Bags of Gold !!
R K Sharma Tutor Bureau (RKSTB) is the Oldest and the Topmost Tutor Bureau / Agency serving parents and students of major cities in India like like Delhi, Mumbai, Bangalore, Kolkata, Chennai, Hyderabad, Ahmedabad, Pune, Surat, Kanpur, Jaipur, Lucknow, Nagpur, Patna, Indore, Thane, Bhopal, Ludhiana, Agra, Nashik, Vadodara, Faridabad, Ghaziabad, Navi Mumbai, Amritsar, Varanasi, Allahabad, Srinagar, Ranchi, Visakhapatnam, Chandigarh, Mysore, Jodhpur, Guwahati, Coimbatore, Vijayawada, Gwalior, Bhubaneswar, Jalandhar, Bareilly, Thiruvananthapuram, Cuttack, Bikaner, Kochi (Cochin), Kolhapur, Dehradun, Noida, Patiala, Rohtak, Hisar, Panipat, Ambala, Bhiwani, Gurgaon, Faridabad, Jind, Karnal, Kurukshetra, Sonipat, Imphal, Etawah. etc. by providing experienced and professional home tutors. We understand student and parent concerns for solid concepts and genuine interest in subjects and have been providing Home Tutors & Home Tuitions . other major cities in India since 1986. Our Tutor Bureau screens the best teachers and provides students, the best quality teaching experience.
R K Sharma Tutors Bureau Portal - www.hometutiondelhi.com brings students and tutors under one roof. RKSTB reaches all corners of major cities in India with its excellent home tutoring services.
We provide Home Tutors & Home Tuitions for each and every subject. You name it and we will provide Best Home Tutor to you at your place. Following is the detailed list of subjects for which we provide Home Tuition in Delhi, NCR & other major cities in India :
Choosing the best Home Tutors in a big metro city like Delhi can be very difficult, particularly if you are new and doing it for the first time. Home tutoring market in Delhi is very competitive as there are hundreds of private tuition bureaus and thousands of home tutors giving different subject tuitions at variety of levels.

Why Home Tuition Delhi?
Our selected home tutors provide undivided attentions to Student in such a way which is not possible in classroom set up. The Home Tuitions in Delhi, NCR & other major cities in India support :
Want to know more Why Home Tuition Delhi .
Find Best Tutors in Delhi & NCR
Check out Top Tutors in Delhi
Tutors by Subjects
Tutors by Area
Tutors by Classes
Contact RK Sharma Tutors Bureau (RKSTB)
A tree is known by the fruit it bears, we are known by the Tutors we provide. We are in the field of providing quality home tutors since 1986 with an experience of now more than 25 years. Contact us now and we guarantee to deliver the best tutor at your doorstep. You would definitely be glad to contact us :
Mobile
888-222-6666
888-222-7777
Register With Us
Request a Tutor : Looking for expert Home Tutor. Register with us and get an Expert Tutor at your Doorstep.
Tutor Registration : Register with us as a Tutor and Find Tuitions in and around your locality.
Tutor Bureau Registration : Register with us as a Tutor Bureau and Explore Unlimited Possibilities.
Follow Us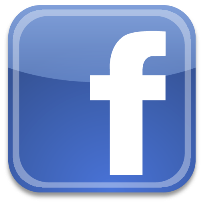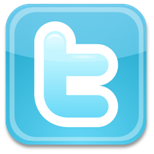 Sponsors